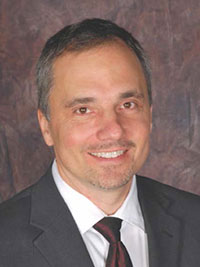 Kurt Goebel, Senior Vice President
kgoebel@converseconsultants.com
702-271-6839
Resume
Mr. Goebel is a Senior Vice President and the Environmental Division Manager for Nevada operations. He has an MS in Geology and is a Nevada Certified Environmental Manager. He has been consulting since 1989 and has been with Converse since 1991 providing a pro-business consulting model. He understands the business community and works with community leaders and clients, providing solutions for a wide range of environmental issues. Mr. Goebel understands the need to satisfy regulatory requirements for compliance, yet he works in the clients' interest, to minimize risk and provide quality technical service. His clients include casino/hotel facilities, small and large industry, local government (city, county, state), private developers, and property managers. Mr. Goebel has managed a variety of environmental projects including Phase I and II Environmental Site Assessments, RCRA Hazardous Waste Mitigation and Response Mitigation, Asbestos and Lead Services, Air Quality Services, Regulatory Compliance, Brownfields Services, Environmental Assessments, Risk Assessments, Discharge Permitting Compliance and Dewatering, Environmental Services at Landfills including well sampling and assessments, Oil Recovery and Mitigation, and Hydrocarbon Assessment and Remediation. During his tenure, he has managed some of the largest and high-profile projects in Nevada.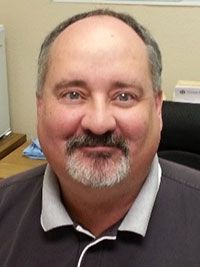 Robert Gegenheimer, Principal
rgegenheimer@converseconsultants.com
702-249-5208
Resume
Mr. Gegenheimer is a Principal Geologist and has been in environmental consulting since 1989. He has been in responsible charge of a variety of environmental projects including environmental property evaluations, subsurface investigations, underground storage tank removal oversight, remedial system design and installation, regulatory compliance, and air quality permitting. He has been involved in multiple phases of a variety of project types in his years in the field. Areas of responsibility have included Quality Assurance/Quality Control, technical review, and preparation of a variety of documents such as Phase I and Phase II ESAs, work plans, conceptual site models, and corrective action plans. Mr. Gegenheimer has worked on a large number of projects related to UST work. His responsibilities have included oversight of UST removal activities, designing and conducting subsurface investigations, design and implementation of remedial measures, management of Petroleum Fund Cases, overall project management activities, client maintenance, and interaction with regulatory officials. In addition to Phase I ESAs and UST related work, he has worked on projects involving Brownfields, hazardous waste management, storm water pollution prevention, regulatory compliance audits, air quality permitting, and various Phase II site assessments. Mr. Gegenheimer has worked closely with a variety of regulatory agencies and maintains a working relationship with personnel from the State of Nevada and Clark County.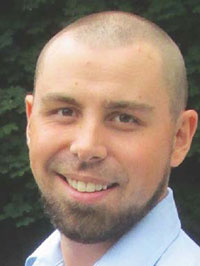 Kevin Paprocki, Project Manager
kpaprocki@converseconsultants.com
702-289-6034
Resume
Mr. Paprocki is a Project Manager and has been working in the environmental field since 2006. He manages a range of projects including Phase I and II Environmental Site Assessments, corrective action/remediation, asbestos, and permitting. He is familiar with a variety of water sampling techniques and is responsible for the oversight of the field technicians. He works on low-flow monitoring wells, hydrologic investigations, lake water sampling, opacities, hazardous materials surveying and monitoring, drilling oversight, and GIS mapping. Specific to asbestos services, Mr. Paprocki is a Nevada licensed Asbestos Consultant (Inspector and Contractor/Supervisor) and is familiar with the challenges of working with contractors and confirming that they are working in compliance. He is also highly experienced in providing asbestos air monitoring services. He is experienced on high level projects, such as power plant demolitions, and can assist contractors with implementing methods that help them provide good clearance data. As a GIS specialist, he is responsible for analyzing data to present it graphically to represent site conditions in a report for the client.