Converse has provided consulting and engineering services in the Ohio and Midwest region of the United States for over three decades. Converse is able to service Ohio from our Pennsylvania Office. We provide professional services in the fields of environmental sciences, groundwater sciences and geotechnical engineering.
Converse can provide professional services on high profile projects in Ohio for many of the region's leading companies, government organizations, universities, hospitals, property management, investment, natural resource, and energy sectors. With a team of experienced engineers, geologists, scientists, and industrial hygienists, Converse is a valuable partner to your business.
We are proud to serve clients in the Ohio in areas such as: Columbus, Dayton, Cleveland, Cincinnati, Toledo, Akron, Parma City, Canton, Youngstown, Franklin County, Cuyahoga, County, Hamilton County, Summit County, Montgomery County, Lucas County, Butler County, and more!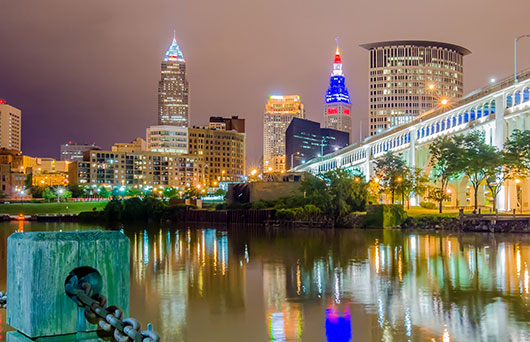 Contacts:
Orion B. Cook, P.E., Senior Engineer
ocook@converseconsultants.com
(814) 234-3223
Services: Geotechnical Engineering, Engineering Geology, Soil Investigations, Fault Studies, Landslide Evaluations, Liquefaction Evaluations, Structural Design, Pre-Construction/Post-Construction, Material Testing/Laboratory Services, Phase I & II Environmental Site Assessments, Groundwater Testing, Remediation, Underground Storage Tank (UST) Services, Industrial Hygiene/Indoor Air Quality, Asbestos/Lead Paint and Fungal Services, Legionella, Indoor Air Testing, Brownfield Services, Landfills/Solid Waste Services, Regulatory Compliance, Occupational Health and Safety, and Stormwater Pollution Prevention Plans and more